Here it Comes!
It's quite hard to believe isn't it? Just over a month until we start a New Year!
And along with that comes the Christmas rush.
Here at Dyno, there is conveyors, rollers, components and an assortment of other interesting machines, flying out the door!
Our manufacturing schedules are rather tight and lead times are slightly extended currently, so we want to take this moment to give you a heads up.
If you have any parts needed within the next 6 weeks (up until the 5th of January), please let us know so we can fit it into our schedule.
We will do our best to help you out as always, and we appreciate your consideration and understanding.
And as its the season to be cheerful, look out for some goodies in with your orders! Be it a santa hat (like the ones we have!) or some chocolates. You never know what could turn up!
We will be closed from the 25th of December until the 2nd of January, however we will be responding to inquiries during that time.
Contact us now to get an estimated lead time and to get your order into the manufacturing schedule!

Thanks,
From the Team at Dyno.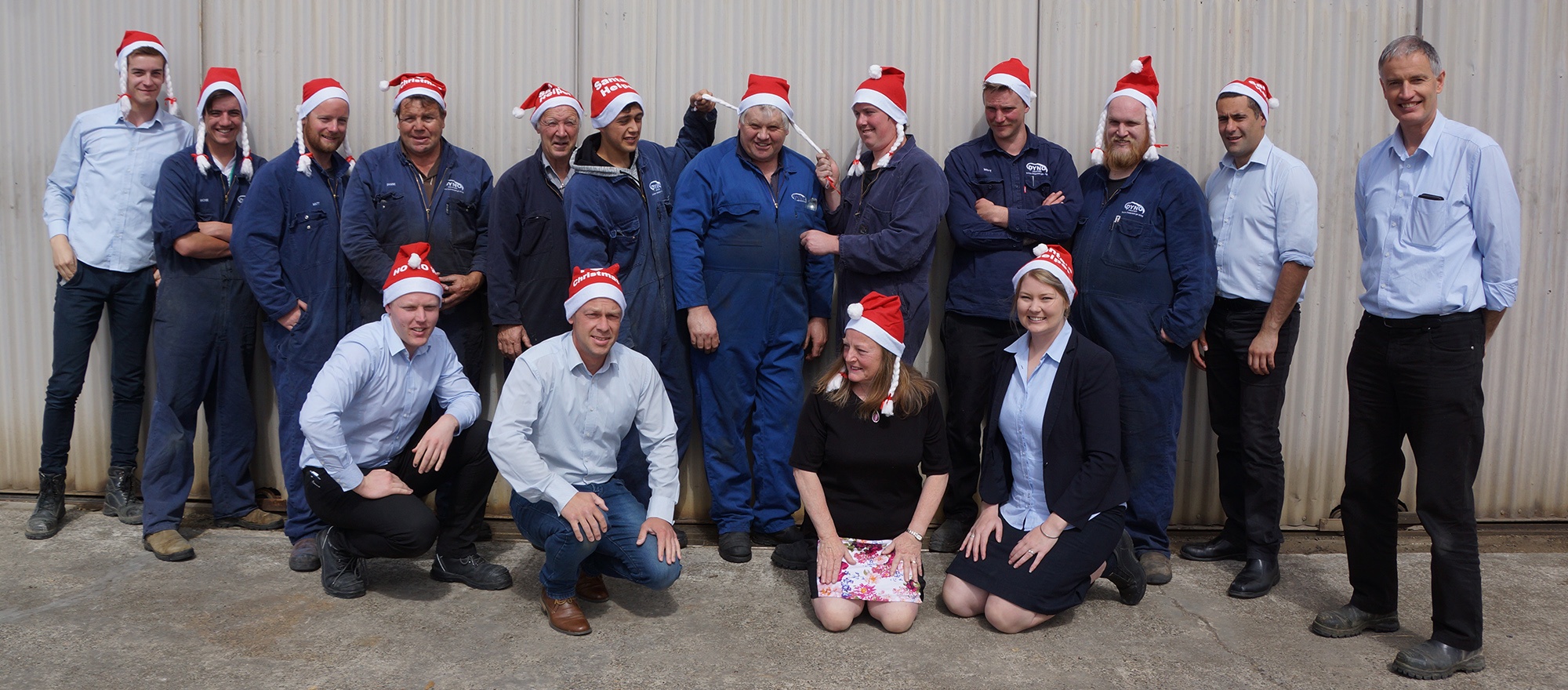 It's the season to be merry so we thought we would have a bit of fun! Here's some of our magical team that make it all happen! (some are missing - main site only)